The battle of Saragarhi: When 21 Sikh soldiers of 36 Sikh Regiment stood against 10,000 ( Afghani)  Afiridi tribesmen men to safe Guard Saraghari Fort  on 12 Sep 1897.
The frontier between colonial India and Afghanistan in the 19th century was a place of danger and unrest. In 1897, at a small outpost called Saragarhi, 40 miles away from the British garrison town of Kohat (in what is now Pakistan), 21 Sikh soldiers stood their ground against an onslaught of 10,000 enemy tribesmen. Their gallantry in fighting to the bitter end cemented their reputation as brave and devoted to their duty, and the soldiers were recognised by the British with memorials, a battle honour and a regimental holiday. So why was Saragarhi viewed with such significance, and how is it still relevant today?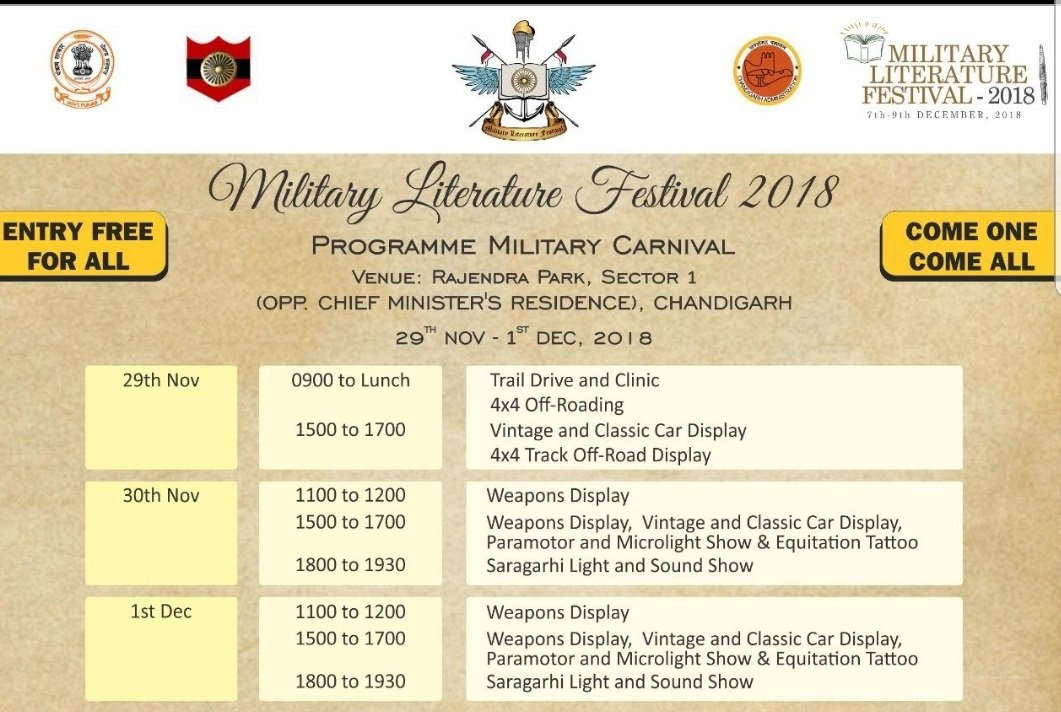 Signaller Gurmukh Singh used a heliograph to message an account of events at Saragarhi, though he did not pick up any incoming messages from Fort Gulistan.
The heliograph, the reason why the men fought to defend Saragarhi, would ironically be the source of their fame: details of their heroism were heliographed and then telegraphed back to London by a Timescorrespondent and then reported in newspapers around the world. The commander-in-chief of India recorded his "admiration of the heroism shown by those gallant soldiers".
The British saw the significance of this last stand in inspiring more Indians to serve and fight, and built two Memorial Gurdwaras: one near Sri Harimandir Sahib (Golden Temple), Amritsar, and another in Ferozepur. The 36th Sikhs were duly rewarded a battle honour for the Samana and 12 September was set as a regimental holiday.
This commemoration continues to be marked in India by the descendant 4 Sikh Regiment while the chief minister of Punjab, Captain Amarinder Singh, has recently invoked a Punjab-wide holiday for the battle on 12 September.
 Saragarhi is now officially commemorated in the UK too, and other forgotten frontier battles are gaining more attention. This year, for the 120th anniversary, the annual commemoration event will be held at the National Memorial Arboretum, home of the UK's inaugural First World War Sikh Memorial, to remember and honour all those who fought and died on the forgotten frontier.
Gallant soldiers' of 36 Sikh Regiment who attained Martyrdom at Saragari Fort/
Havildar Ishar Singh (regimental number 165)
Naik Lal Singh (332)
Lance Naik Chanda Singh (546)
Sepoy Sundar Singh (1321)
Sepoy Ram Singh (287)
Sepoy Uttar Singh (492)
Sepoy Sahib Singh (182)
Sepoy Hira Singh (359)
Sepoy Daya Singh (687)
Sepoy Jivan Singh (760)
Sepoy Bhola Singh (791)
Sepoy Narayan Singh (834)
Sepoy Gurmukh Singh (814)
Sepoy Jivan Singh (871)
Sepoy Gurmukh Singh (1733)
Sepoy Ram Singh (163)
Sepoy Bhagwan Singh (1257)
Sepoy Bhagwan Singh (1265)
Sepoy Buta Singh (1556)
Sepoy Jivan Singh (1651)
Sepoy Nand Singh (1221)