A very Strange to know that a Civilian from Vishakapatnam deposited a sum of RS 5000/- each in the accounts of the needy and financially helpless Girls but till date non of the Veterans have done anything except exchanding whats app message in groups.
 If we veterans officers cannot even contribute Rs 10000/- but all ready to except donations for their organisation needs to be reviewed. There is need to change our approach and attitude . WE all talk about Govt not taking care of ESM,Widows and their children but not ready to Spare few thousands being officer Veterans. 
Sanjha Morcha Salute Mr Satish Kumar for depositing amount .The Girls donot have any sorce of Income or anyone to support them to Fight Legal Case against their Bio-logical nor any documents about their father or confirmed address. Father. Deposit slips of the amount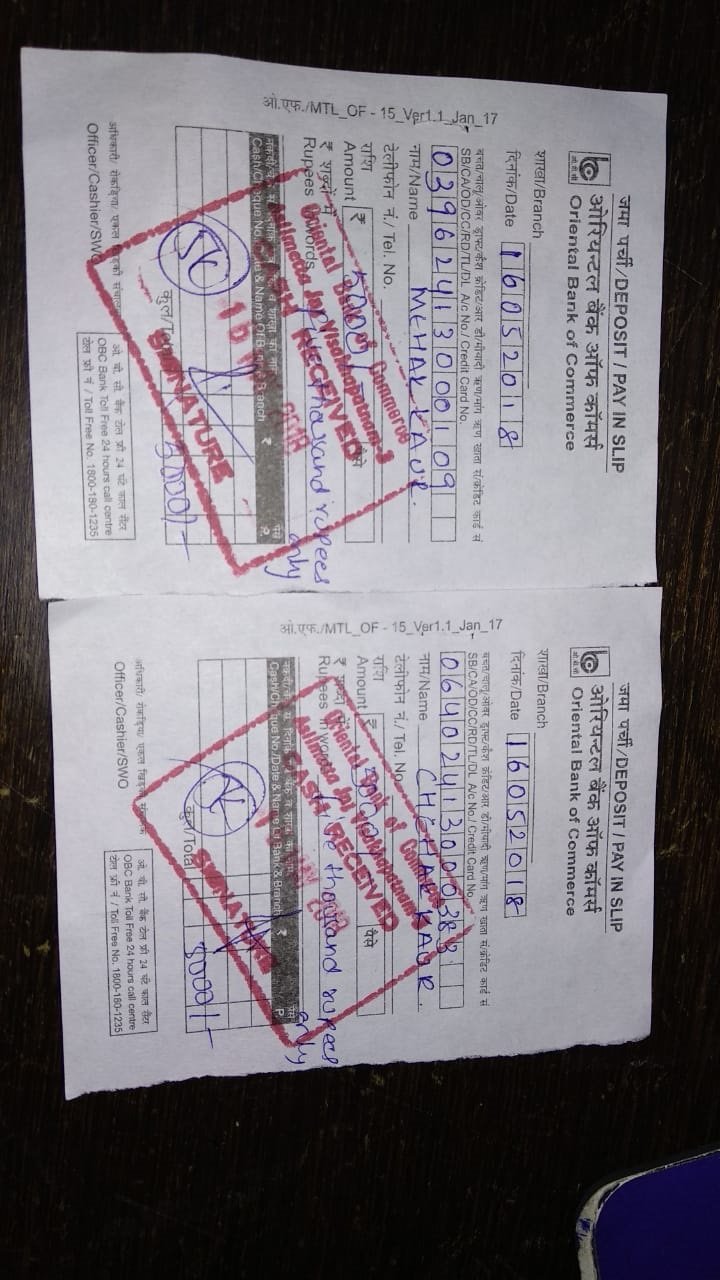 The Late Maternal Grand father of the Girls was an Arjuna Awardee and VSM Recipient from EME ,Major Sarabjit Singh in 1962 .