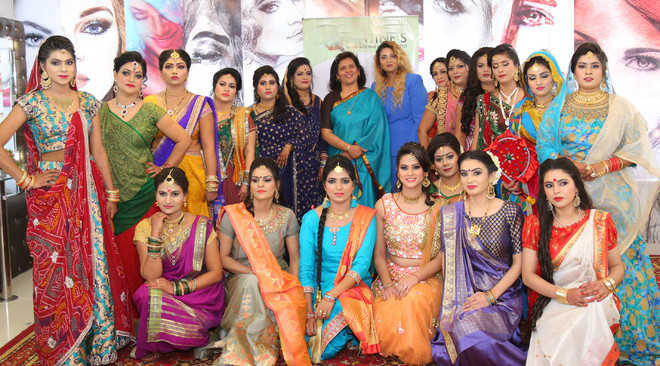 Tribune News Service
Jalandhar, March 12
As part of the one-month-long celebration for women, 'Celebrating Women Month', Ritu Kolentine Makeover Studio and Training Academy honoured the 'Sheroes' who undertook basic beauty certificate course under 100% scholarship for the wives of the personnel of armed forces.
In order to honour those 'Sheroes' who are equally brave as the soldiers who are committed to a life of constant posting, long separations and fear, hence an event was organised in their honour by the staff and students of the academy.
Ritu Kolentine, MD, Ritu Kolentine said: " We have named them as 'Sheroes'."
"This basic beauty course will empower them with additional skills which they can use all over the country if they want to make it as career," she added. A free makeover seminar was organised for one month to empower women with confidence in the field of beauty and skin care.
Zonal president, Army Wives Welfare Organisation, Simmi Dutta, wife of GoC HQ Vajara Corps Lt Gen Arvind Dutta AVSM, VSM distributed the certificates.
She appreciated the team to provide two weeks course in order to empower women and opening avenues for their further employment.
Students of the academy displayed different cultures of the country by showcasing the looks of different states.