शुभ दीपावली के अवसर पर आप और आपके परिवार को  सांजा मोरचा (Sanjha Morcha)   की तरफ़ शुभकामनायें ।
साथियों (Dear Veterans)  एक निवेदन आज दिपावली के अवसर पर एक दिय़ा शहीदों के नाम
( Lit one candle 
 on name of Martyrs) 
पर अवश्य जलाये यही आप की शहीदों के प्रति सच्ची श्रद्धांजलि होगी । निवेदक करता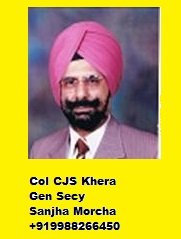 कर्नल चरनचीत खेडा  जर्नल सकतर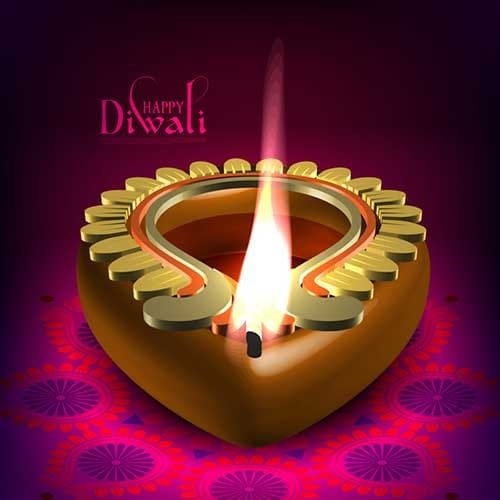 DIWALI is the best time in India, a festival to be celebrated by all. Here is wishing you, the family and your friends a Very Happy Diwali
Wishing Friends/READERES  around the worl. a Very Happy and Prosperous Diwali AND BANDI CHOR DIWAS . May the festival usher in peace and happiness in the lives of all irrespective of faith, caste or creed. This is a festival for all and reserved for none. It should become the symbol of harmony and unity.
Sanjha Morcha aslo conveys following  messages as reminders of our social responsibilities in life.
Firstly the environment needs our help, the less we litter and pollute the l

onger will we enjoy God's bounty.

Secondly, animals are petrified at this time. Enjoy by all means but ensure that pets and stray animals do not feel threatened or harassed. In fact comfort your pets.

Thirdly, whatever you spend a part of it must also go to charity, for those who go hungry and never see celebration. A hot meal or a simple gift to even one such person will add happiness to your life.
Lastly and for me very importantly, do remember that even as we celebrate there are many who do not because they enable our enjoyment.
Soldiers at the borders, policemen on duty, hospital staff and those manning essential services such as fire fighters rarely get to celebrate such occasions. A special blessing for them.
HAPPY DIWALI TO ALL